Ablaye Cissoko in the lyrical oratorio " In Memory of... " at the Salle Polyvante Jean Bonanséra (Ménerbes)
25nov19 h 00 min20 h 00 minAblaye Cissoko in the lyrical oratorio " In Memory of... " at the Salle Polyvante Jean Bonanséra (Ménerbes)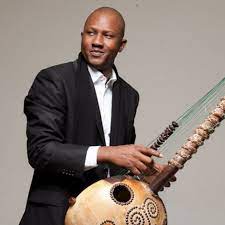 Event Details

A concert to end the year : Ablaye Cissoko in the lyrical oratorio " In Memory of… " November 25th at 7PM, at the Salle Polyvante Jean Bonanséra (Ménerbes)

As part of their autumn 2021 programming, the Museum of History of Marseille commissioned the latest version of the triptych "In memory of… " created for the XVI° Festival Musiques Interdites of Marseille. To create this new oratorio, the Dora Maar House and the Hôtel de Tingry offered a collective creative residency for the group.

The oratorio, "In memory of… ", based on an original libretto by Michel Pastore, will combine the Senegalese folk tradition with lyrical song to address issues of memory in the face of historical horrors, the Holocaust as well as the massacre of Senegalese riflemen in Clamecy. The music mixes western lyricism in the form of dramatic soprano and tenor accompanied by piano and keyboard, with Senegalese lyricism in the composition and free variations of the Kora.

Internationally renowned musician Ablaye Cissoko is descended from a family of griots and is determined to preserve his thousand-year-old kora tradition.

Our artists in residence will give a performance of the piece at the conclusion of their residency.
Ablaye Cissoko vocals, kora
Chrystelle Di Marco soprano
Maria Kohler reciter
Pap Ndiaye vocals, guitare, percussion
Thomas Morris reciter, tenor
Yoann Pourre keyboard
Naomie Kremer animations
Fabrice Duhamel technical control
Michel Pastore composer
Reserve your tickets here : https://www.eventbrite.fr/e/billets-ablaye-cissoko-dans-loratorio-lyrique-en-memoire-de-176289545777
Time

(Thursday) 19 h 00 min - 20 h 00 min
Location

Salle Polyvante Jean Bonanséra

Route d'Oppede, 84560 Ménerbes