14aug20 h 00 min21 h 00 minConcert: Forbidden Music "In Memoriam - Fry Meyerowitz"Concert at Hotel de Tingry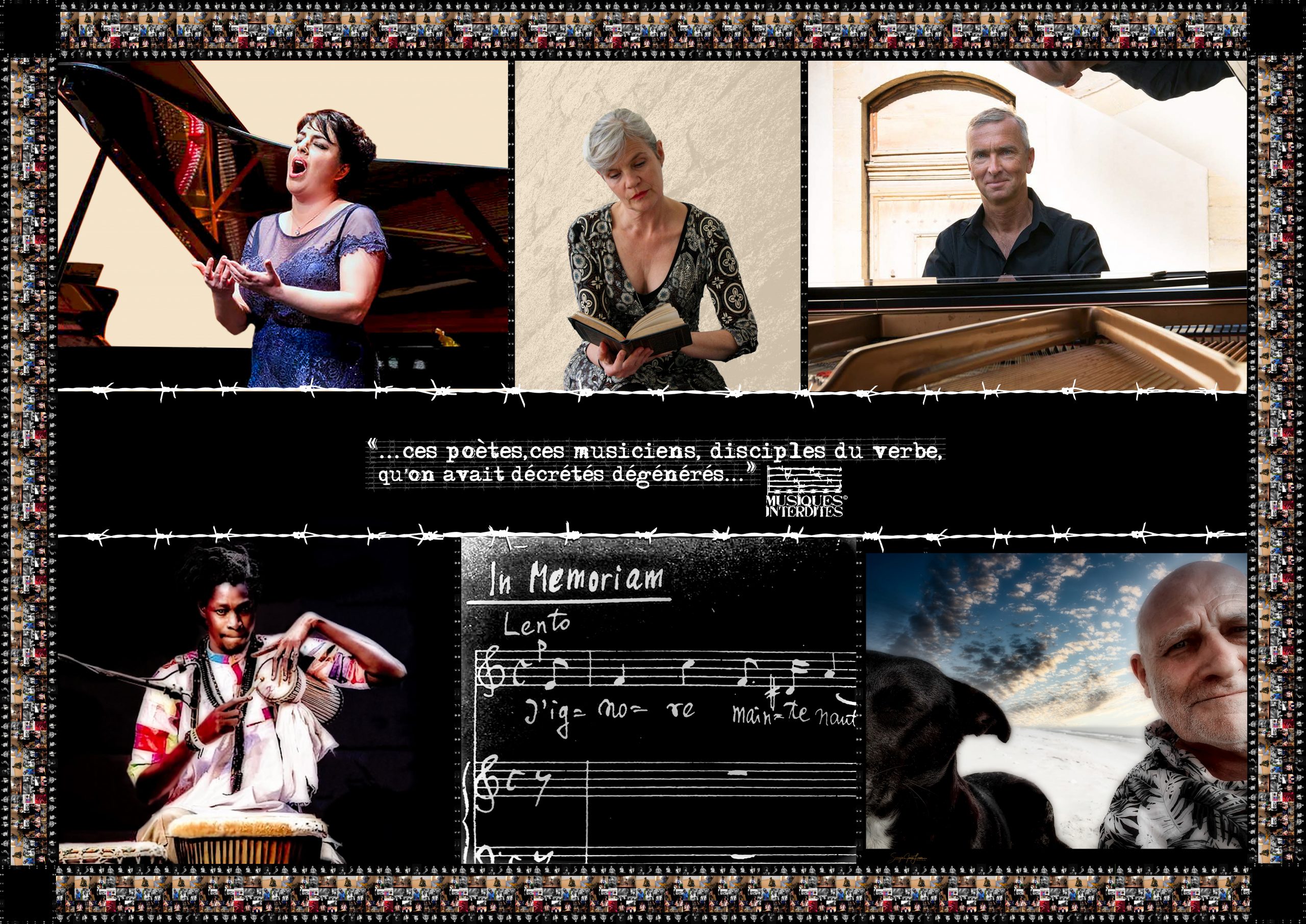 Event Details

The Dora Maar Foundation chose Michel Pastore and Musiques Interdites for a musical creation in the framework of Manifesta 13 " Disobey Orders Save the Artists " with the American Gallery of Marseille consisting of a tribute to 13 creators under the aegis of 13 artists saved by the Varian Fry network. Musiques Interdits chose Jan Meyerowitz with an unpublished manuscript score on a poem by René Char (1944-45) and a text written by Stéphane Hessel for Musiques Interdits in memory of his friend Varian Fry. After a week in residence at the Hotel de Tingry, Chrystelle di Marco, soprano, Vladik Polionov, pianist, Maria Kholer gave an astonishing performance.

Chrystelle di Marco soprano, Maria Kohler narrator, Vladik Polionov keyboard, Cheikhbaye Fall singer percussion, Michel Pastore, designer.
Time

(Friday) 20 h 00 min - 21 h 00 min
Location

Hotel de Tingry

rue Cornille