Détournements et Contournements by Ghislaine Portalis at Hôtel de Tingry
22mayAll Day20augDétournements et Contournements by Ghislaine Portalis at Hôtel de Tingry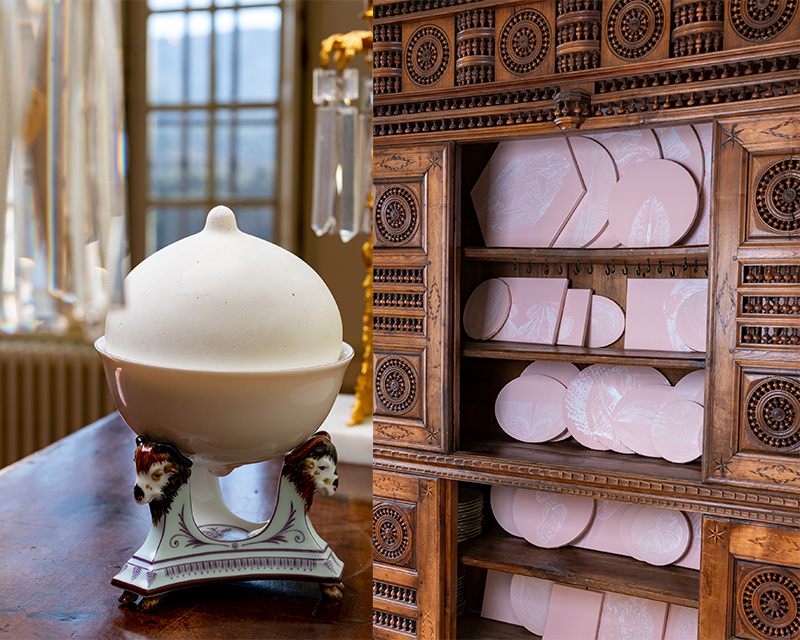 Event Details

Détournements et Contournements (Diversions and Bypasses) by Ghislaine Portalis, our opening exhibition held at Hôtel de Tingry from May 22nd to August 20th, with curator Kamila Regent. The vernissage will be held Saturday, May 22nd 17h30 to 20h. 

Portalis's work – unusual forms, ambiguous and feminine – in the frame of the architecture of the eighteenth century, evokes delicacy, fragility in opposition to violence. She plays with seduction and disgust, softness and perversity, eroticism and virulence.

In light of the current health situation and its evolution in the coming weeks, we are offering visits in small groups of no more than 10 people, held on Tuesdays and Saturdays 11h-13h and 15h-18h by reservation only, following strict sanitary guidelines. Admission is free. To book your place, email arts@maisondoramaar.org.

For those unable to see the exhibition in person, please enjoy the virtual tour below.
Time

May 22 (Saturday) - August 20 (Friday)
Location

Hotel de Tingry

rue Cornille