Lecture on Marie Mutsuki Mockett's American Harvest - October 29, 7 p.m.
29oct19 h 00 minLecture on Marie Mutsuki Mockett's American Harvest - October 29, 7 p.m.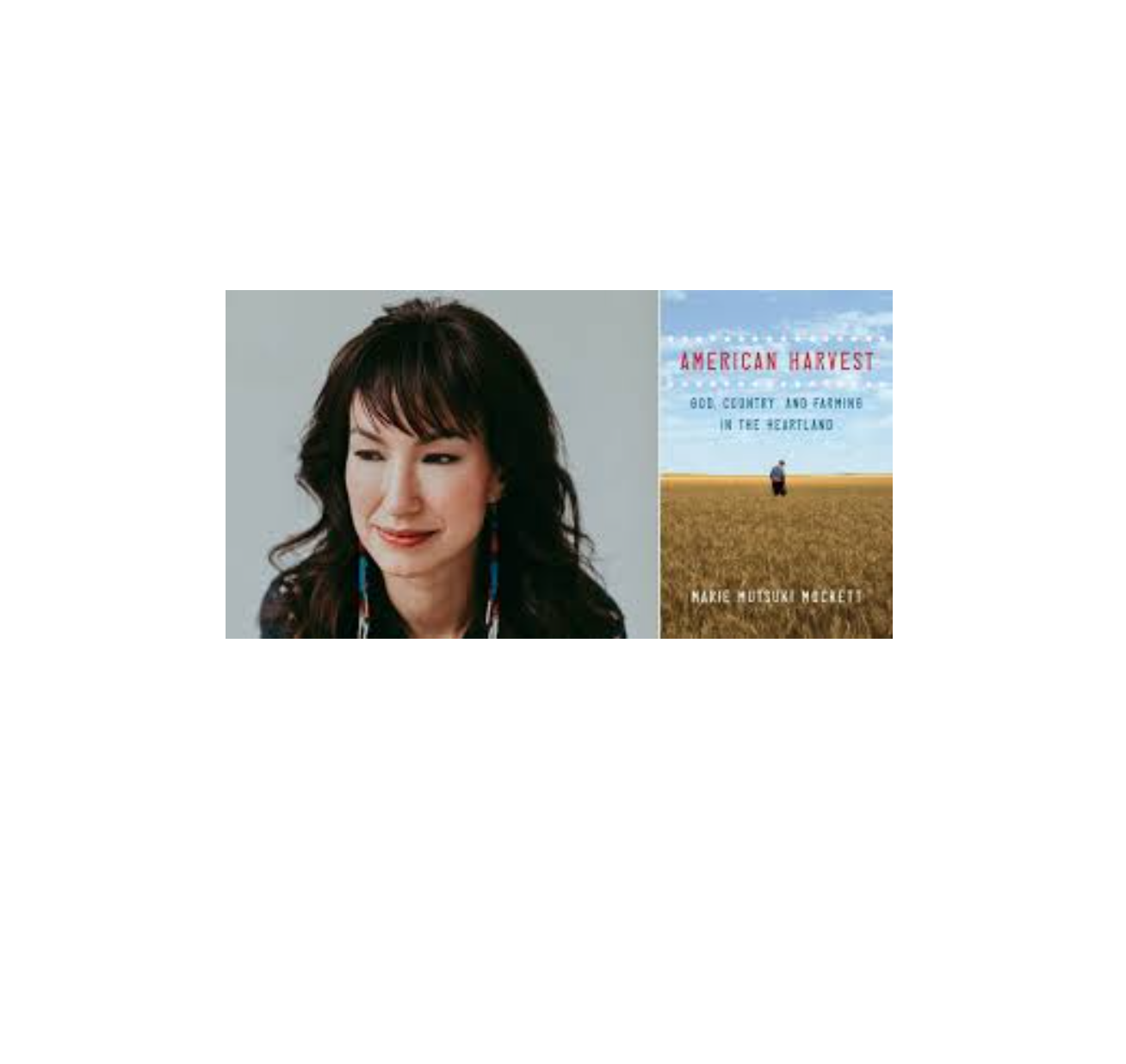 Event Details

Webinar: Marie Mutsuki Mockett talks about her book American Harvest, God Country and Farming in the Heartland, on October 29 at 7 p.m.

"Marie Mutsuki Mockett's American Harvest is a book about this country unlike any other. Mockett's account of the harvest is riveting, and the way she navigates her own plural identity as she travels with the combines is brilliant. This is a stunning, astonishing accomplishment."― Susan Cheever

"An extraordinary feat of empathy set against a land of reds, whites, and blues, American Harvest doesn't just speak to the great divide―it dares to bridge it."― Marlon James

"This magnificent book took me on a journey I knew nothing about, following a crew of wheat harvesters from Texas to Idaho. Machinery, birds, geology, churches, debates, friendships, histories, an eclipse, it's all here, seen and offered with gentle questioning and so much heart."— Megha Majumdar

"Throughout, Mockett's portrait is nuanced, revealing those overlooked people in counties likely to have voted for the sitting president to be worth paying attention to."— Kirkus Reviews

She was a fellow at Dora Maar in 2019

Please click here to join the webinar.
Time

(Thursday) 19 h 00 min